Knee injuries are pretty common among BJJ practitioners, especially if you've been training for a while. Dealing with knee problems can be incredibly frustrating, as they bring pain, instability, and limitations that hinder your progress and enjoyment of the sport.
I found great relief in using a knee brace during my rolling sessions. I had tried several knee braces over the years but never saw one designed explicitly for Jiu-Jitsu. That's until I discovered the Anaconda Knee Brace —a product that has taken the BJJ community by storm.
This knee brace has gained immense popularity, flooding social media feeds and capturing the attention of countless BJJ enthusiasts seeking reliable support.
But is it worth all the hype?
In this detailed Anaconda Knee Brace review, I will dive into all the nitty-gritty details to provide an honest assessment.
I understand the struggles of finding the right knee brace that offers proper support, comfort, and durability. Trusting the wrong brand or settling for a subpar product can harm your recovery and performance on the mat. And let's not forget about the impact on your wallet.
Join me as we explore the features, effectiveness, and price tag of the Anaconda Knee Brace. It's time to make an informed decision and find out if this knee brace is genuinely a game-changer.
Let's get to it.
Why Trust This Anaconda Knee Brace Review?
---
Let's face it; When it comes to online information, it takes work to separate the credible from the questionable.
Many websites will say anything to convince you to buy products they have yet to test or believe in.
I don't play that game with my reviews. I'm all for transparency, and I'm here to help you make an informed purchase decision based on my experience with the product.
Here are the key reasons why you should trust this review:
1. I purchased the Anaconda Jiu-Jitsu Knee Brace
---
As part of my commitment to unbiased reviews, I personally bought the knee brace with my own money, ensuring there is no bias from sponsorship deals.
2. I have a positive opinion about the company
In their newsletter, Luke, the owner, shared the origins of the company and its core values. I stand behind their story, and I'm sure many of you reading this would feel the same way.
I had completely lost that feeling of determination to do something BIG.

Then a friend invited me to a Brazilian Jiu Jitsu class…

I'd never been so happy to get thrown around and get beat-up. In fact, a good beating was exactly what I needed!

It put me so far out of my comfort zone and made me realise I had a lot of work to do if I wanted to be any good at all at this.

It reignited that spark inside me to try and get better!

Luke,
Anaconda Fightwear.
But don't get me wrong. Because I like the company, I owe them nothing less than honesty and transparency.
3. I field-tested the brace myself
---
I have been testing the Anaconda Knee Brace for almost three months, engaging in various activities such as:
Walking for about 3.1 miles (5 km) twice.
BJJ solo drills with a grappling dummy (80 minutes of mat time total).
Put it in the washing machine.
Though I haven't been able to test it in live sparring due to my injury, I will update my impressions on that aspect in the future.
Let's unpack the features and pros and cons.
Anaconda Jiu-Jitsu Knee Brace Key Features
| | |
| --- | --- |
| Key Features | Feature Info |
| Materials | Nylon, Rubber, Spandex |
| Gel Padding | Abundant padding around the knee |
| Anti-slide | Rubber lining inside knee sleeve |
| Strap Closing System | Two straps |
| Breathability | Breathable fabric |
How Does it Look Like?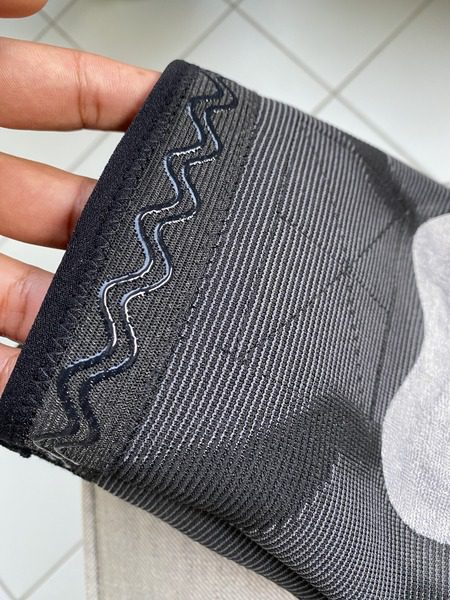 ---
Anaconda Knee Brace Review: Pros and Cons
Here's a quick list of the advantages and disadvantages I found using this knee sleeve.
Pros
Appealing design that catches the eye.
Lightweight and breathable for comfort during training sessions.
Anti-sliding system prevents it from slipping down during intense movement.
True to its size, ensuring a snug fit.
Great ordering/customer service experience.
Free bonus – 7 Ways To Recover Faster.
Cons
The compression level outside the straps is subpar.
Lacks necessary support due to the absence of hinges.
Doesn't feel like a durable long-term investment.
Overpriced, especially when considering the overall build quality.
The free ebook is loaded with generic information and is not that useful.
Is the Anaconda Knee Brace Good?
After my thorough testing and examination, I do not recommend the Anaconda Knee Brace.
Allow me to explain the reasons why I cannot jump on the hype train:
Poor Compression Level
Compression is a critical aspect of a knee brace, and unfortunately, the Anaconda Knee Brace falls short in this area.
The knee sleeve offered little to no compression. Yes, there are straps to increase the compression level of the product. However, the compression isn't evenly distributed across your knee, even with the straps adjusted.
Most of the compression is not on the knee but on the top and lower areas of the Anaconda knee Sleeve.
Lack of Stability
BJJ practitioners with injured knees require maximum stability, particularly in positions like rubber guard, close guard, or triangles. Unfortunately, the Anaconda Knee Brace's strap system did not provide the support I needed in those positions.
When bending my knee or holding positions for too long, my knee was left exposed without any support or compression, causing pain.
The unevenly distributed compression and lack of hinges made me feel a lot of pressure on the outside section of my knee.
Furthermore, I tested the knee pad in these positions at home with a friend and not during a rolling session. It would have been worst during an actual class.
No Hinges
Hinged knee braces provide enhanced support and protection. However, the Anaconda Knee Brace lacks this crucial feature. Without the straps is just a sleeve.
Some people with mild knee discomfort might find this offers enough compression, but it just wasn't enough for me.
I wasn't expecting great support from this brace due to the lack of hinges, but I thought they would compensate with the straps and the compression level. I was wrong.
Overpriced
Regarding the price tag, the Anaconda Knee Brace needs to improve in terms of value for money. Around $40 plus shipping doesn't reflect the quality and features you expect.
I am not against top-tier pricing. My favorite knee brace, the Bauerfeind Genutrain, is way more expensive. But I'm happy with the value for money there—here's a detailed review of why it is my go-to knee brace for BJJ. 
It is just that I can't help feeling that we're being charged for their marketing spending and overhead, not the product build quality.
To be fair. I don't have a way to make that statement factually (I don't have access to their company financials). It is just an impression I got from checking their Facebook ads, but more on that later.
Discomfort during Everyday Activities
This was the worst part of reviewing this product. I found walking with the Anaconda Knee Brace painful during my testing. It triggered discomfort when my knee was previously fine.
Imagine my surprise when something I bought to aid my recovery was causing me discomfort.
Finally, It's important to note that I have second-degree patellar chondropathy (mild knee arthritis), and the Anaconda Knee Brace didn't provide the necessary support for this specific condition.
It doesn't stay in place
It has anti-sliding technology, but it didn't work for me. The knee sleeve was never in place at the end of all Jiu-Jitsu sessions. Here's a quick comparison picture where I'm wearing my Bauerfeind Genutrain.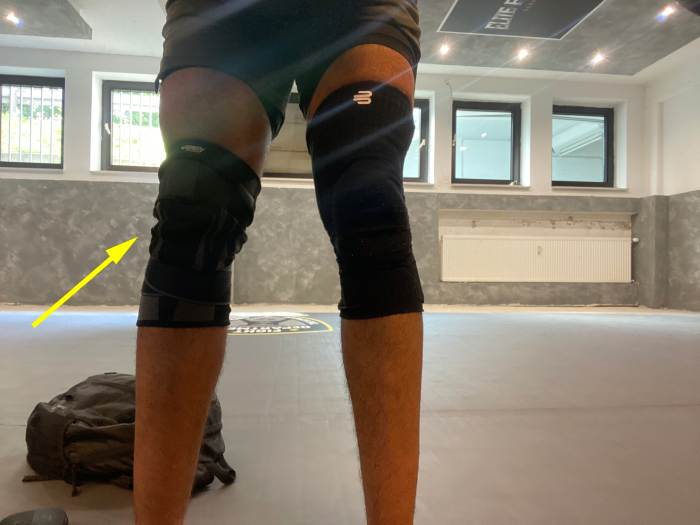 ---
I wore both of them during two 45-minute solo drilling sessions. I always got the same result. The one on my left leg was always in place, and the Anaconda one wasn't. 
Why didn't you return it if you don't recommend it?
I'm glad you asked. I'm currently in Germany, and returning it to the US would have been inconvenient.
Also, I wanted to thoroughly test it for months to provide an honest review. Additionally, I believe in contributing to the company's growth, as they show potential for improvement, and have implemented a questionnaire in the checkout process to understand customers' needs better.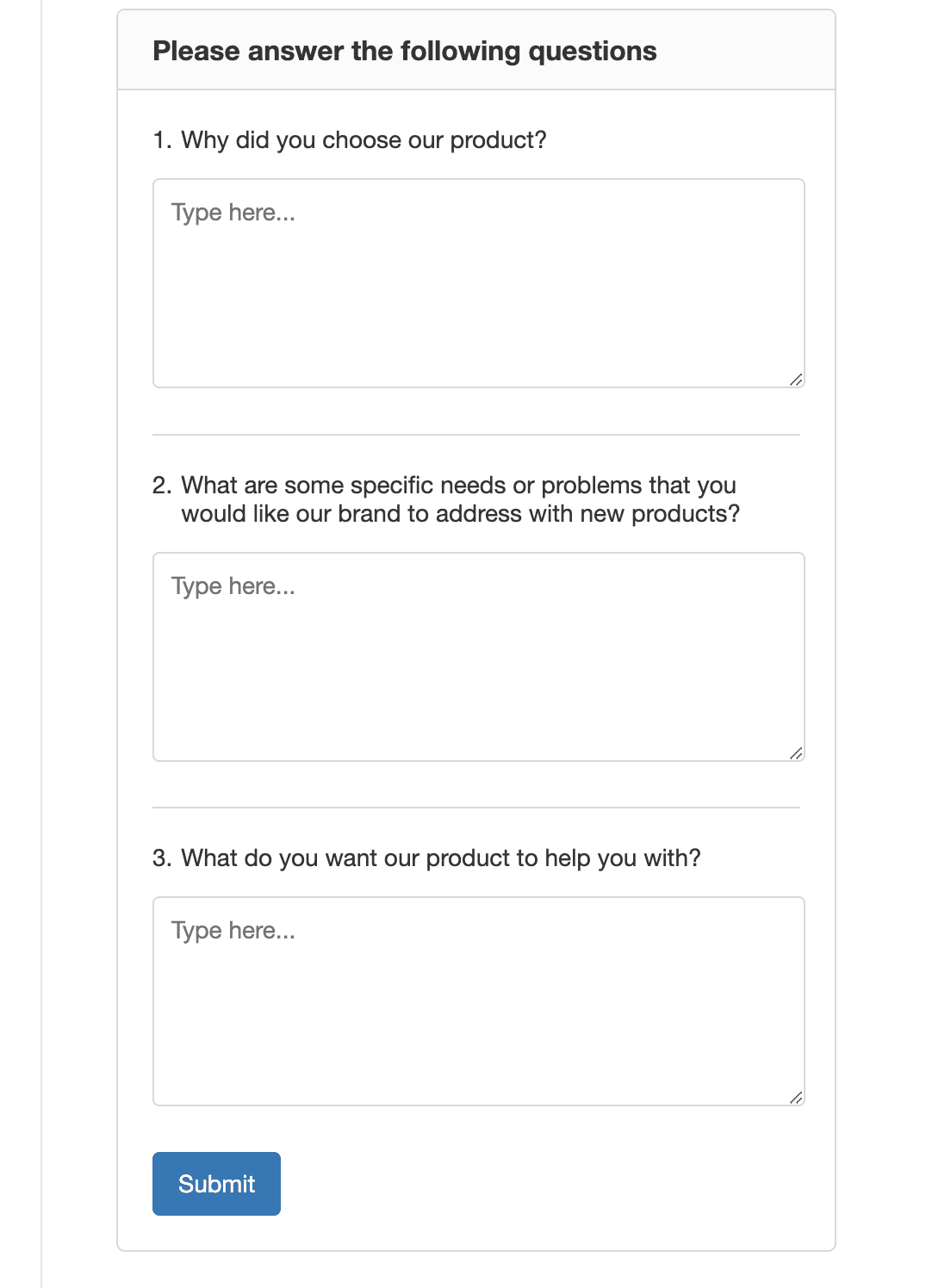 Cool stuff. They're moving in the right direction.
Anaconda Knee Brace: Pricing vs. Quality
When evaluating the Anaconda Knee Brace, it's essential to consider the balance between pricing and quality.
After months of testing, I noticed signs of normal wear and tear on the product. However, the fabric used is not as durable as I would expect for the price point, although it held up after the first wash in the washing machine. 
---
My primary quality concern with the Anaconda Knee Brace is the compression level, which fell short of expectations. Priced at approximately $40 plus shipping, one could expect superior medical-grade pain relief and compression. While opting for a smaller size might provide more compression, it might not fit comfortably during training sessions.
Cheaper options are similar in quality
Similar knee braces with comparable build quality are available at lower price points. A quick search will reveal alternatives that provide similar characteristics at significantly lower prices.
I believe the Anaconda brand needs to either lower the price of the knee brace or enhance its value proposal.
More time promoting and less time crafting the product?
Anaconda Fightwear is a new company. They saw an opportunity to expand beyond BJJ training clothing and took the risk to go for it. I respect them for that, but I hope future iterations of their products keep getting better.
To put it in perspective. The German brand Bauerfeind has researched, tested, and crafted orthopedic products for about 90 years (knee sleeves included).
They have created proprietary technology on which other brands base their products. Furthermore, they hold patents for things like Pad Comprising a Pressure Element and many more, which makes it easier for me to justify their high prices.
When you see what the big players put into manufacturing their products, paying a lot for less performance doesn't feel right.
Either lower the price or increase your value proposal.
Dissecting the social media buzz
I was curious about the Anaconda Knee Brace's advertisements, so I checked them out in the Facebook (Meta) Ad Library. They have had 123 ads across various platforms owned by Meta since 2022. While this is not an excessively high number, I hope to see their marketing efforts backed up by even higher quality in the future.
Now, should you get an Anaconda brace?
Should You Buy the Anaconda Knee Brace?
Most people with severe knee problems requiring substantial support and stability will not benefit from the Anaconda Knee Brace. 
However, the Anaconda Knee Brace may be valuable if your knees are relatively healthy and you're looking for a preventive measure during training.
Keep in mind that alternative knee braces are available in the market, ranging from $10 to $20, providing comparable build quality without breaking the bank.
It's essential to consider personal factors such as your injury history, current condition, and specific training needs. My recommendation not to buy one is based on my experience with second-degree patellar chondropathy and BJJ training.
If you already own one and it's working well for you, fantastic! If you're crushing it in your local tournaments with it, amazing!
Anaconda Knee Brace Alternatives
Here are my top five favorite alternatives at different price points:
Anaconda Knee Brace Review: Final Verdict
In conclusion, I advise you not to invest in the Anaconda Knee Brace if you require medium to high knee support or have serious injuries or chronic conditions.
While it may provide some preventive value in protecting your knees during odd movements, more cost-effective alternatives are available.
Your knee health and training performance deserve the utmost care and quality, so choose wisely.
Thank you for joining me through the Anaconda Knee Brace review. Stay safe, and train smart!
Recent Posts